Nursing celebrates 50 years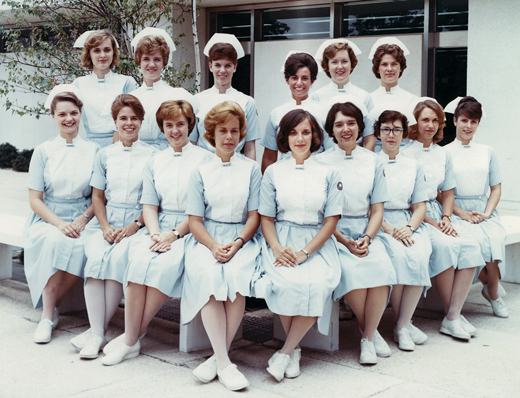 OUR UD | As the School of Nursing celebrates its 50-year anniversary in 2016, its students continue to build on a tradition of excellence in the classroom, at the bedside and far beyond.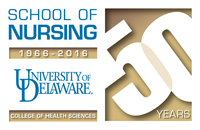 Today's nursing students have more educational opportunities than ever before. And they follow a long line of well-trained UD nursing alumni whose work has helped redefine what it means to be a nurse.
"Health care looks much different today than it did 50 years ago, but our students continue to thrive in a rich educational environment that offers opportunities in the classroom, the community and around the world," says Kathleen S. Matt, dean of the College of Health Sciences.
Take, for instance, Brianna Hafetz, HS16. As a sophomore, she was one of the first students to participate in the Nursing Alternative Spring Break in Kingston, Jamaica. There, she volunteered in an orphanage and made her first diagnosis, a self-described "monumental moment in a nursing student's life."
While opportunities have grown over the decades, some things have remained hallmarks of UD's program; specifically, a commitment to excellence in education, as well as strong support for the program from health care organizations, alumni, faculty and donors.
As the recipient of the Muriel E. Gilman Scholarship for Returning Students in Nursing and the Wilmer and Clara Stradley Nursing Scholarship, Meghan Jornlin, HS16, recognizes this support, saying, "I will think of the donors' contributions for many years—and strive to pay it forward." Read More