Multicultural Center Working Group
---
T
he University of Delaware welcomes and values different backgrounds, perspectives, learning experiences;
this is essential for educating global citizens, developing knowledge and advancing and enhancing our world.
—
UD Values Statement
As UD President Assanis said during the fall 2017 General Faculty meeting, the University is working to embody inclusive excellence through several initiatives including the development of a campus Multicultural Center.
A working group was tasked with bringing students, faculty and staff together to define the multicultural space and programming needs on campus. Following initial meetings and information gathering, the group brought a consultant team to campus Oct. 15-17, 2017. Led by Lori Patton Davis of Indiana University-Purdue, the team held multiple forums with administrators, stakeholders, students and other groups to determine the key needs, opportunities, challenges and concerns related to a UD multicultural space.
In May 2018, the working group issued its final report, taking into consideration the external consultants' assessment, an audit of UD's student-centered multicultural services and input from more than 200 survey respondents.
1. Identify community needs, principles, and outcomes for the multicultural center which will aid in the development of a purpose statement for the center.
2. Engage the entire UD community in the development of the center so that it reflects the needs of the students, faculty, and staff.
3. Articulate specific outcomes that should be gained as a result of interaction with the center.
4. Consider the range of models (presented within the report) for implementing a multicultural center, as well as, the staffing models that will support the work of the center.
5. Ensure that the center is well situated within a refined and refocused University-wide diversity infrastructure that will enable its success and its relevance to the broader UD mission.
6. Define the necessary components for the center's infrastructure and consider how such components align with the business and funding models of the University.
Our legacy is built as we uphold these values defined by students for students:
Respect
Openness
Innovation
Engagement
Mentorship
It is our responsibility as Blue Hens to enable and empower each other to attain these values. As Blue Hens, we are committed to these ideals and will work to hold one another accountable. Through this work, we are doing our part to ensure that "with a Daring Spirit Bold, Delaware Will Shine."
—We Are Blue Hens values statement
Diversifying the campus of the University of Delaware takes a strategic and coordinated effort on behalf of all individuals who are connected to the University of Delaware. To achieve excellence as a learning, teaching, and scholarly institution,
our faculty, student body, staff and administration, must represent the world we inhabit in an effort to prepare our students to live and work in an increasing diverse world
. Diversity is a guiding principle that we value and a central part of UD's educational mission.
—Inclusive Excellence Plan, pg. 11 [PDF]
Diversity, equity and inclusion are absolutely core to our institutional character and our educational mission at the University of Delaware…Building and celebrating diversity is crucial in enabling collaboration, openness, trust and cohesive communities…Valuing diversity is about appreciating the dignity and worth of every single human being. It's about ensuring an open and welcoming atmosphere, a campus environment in which we respect the unique voice that each of us brings to the conversation.
—UD President Dennis Assanis, inaugural speech
Spring 2018
Release of Consultants' Report for campus community feedback;
Final report of MCWG delivered to UD Senior Administration;
Plan for implementation announced
January 2018
Working Group final report
December 2017
Report due from consultants
October 16, 2017
Open Forum
October 15-17, 2017
External Consultants interview constituents and provide feedback
Meetings were held with President and Eleni Assanis, senior administration (vice provosts and vice presidents), the UD Diversity Network (Office of International Students & Scholars, Office of Equity & Inclusion, caucuses, and Chief Diversity Advocates), academic deans, Division of Student Life senior leadership, undergraduate students and graduate students.
October 9, 2017
Working Group Meeting
May 22, 2017
Working Group Meeting
April 14, 2017
Working Group Meeting
February 16, 2017
Working Group Meeting
February 2, 2017
Working Group Meeting
Professor of Higher Education
Ohio State University
Senior Associate Vice Chancellor for Student Affairs
Rutgers University
Kenneth Coopwood, Sr.
Vice President for Strategic Diversity and Infrastructure
Insight into Diversity
Jessica Jackson
Former Complex Coordinator, Residence Life and Housing
University of Delaware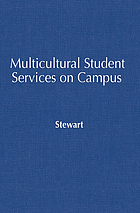 by Dafina Lazarus Stewart by Samuel D. Museus and Uma M. Jayakumar
Key Questions and Resources
---
Guiding Questions for the Consultant Team:
What are some of the key needs underlying the establishment of a Multicultural Center?
What are some of the major concerns among campus constituents regarding the establishment of a Multicultural Center?
What opportunities exist to ensure that the establishment of a Multicultural Center will be successful and sustainable?
What challenges and cautions should be considered in the establishment of a Multicultural Center?
What general observations regarding the overall campus climate and institutional context should be considered in the establishment of a Multicultural Center?
Campus Resources provided to the Consultant Team:
A brief inventory of diversity and inclusion related departments and services on campus
President Assanis' University Messages
Advancing Inclusive Excellence
---
2017-2018 Working Group
The following were members of the Multicultural Center Working Group from Spring 2017 through Spring 2018.
---
Elias Antelman
Tylor Matthews
Nicole Mejia
Barbara Romero
Stephanie Chang
Talia Coleman
Jennifer Daniels
Sue Groff
Gil Johnson
Kasandra Moye
Questions and Comments
---
Call Student Life at 302-831-8939 or email studentdiversity@udel.edu with any questions or comments.