Scholarships and Grants
Several scholarships are available to University of Delaware students. The Center for Black Culture directly oversees the CBC Needs-Based Scholarship.
Center for Black Culture Educational Enrichment Scholarship
In 2006, the Center for Black Culture (CBC) Educational Enrichment Scholarship (formerly CBC scholarship) was created to offer need-based financial assistance to Black students for books, study abroad, and, at times, tuition. Typical awards range from $300 – $500 and can be used toward the current or next academic semester. Award recipients will receive an invitation to provide an impact statement after receiving the award.
African Violet Memorial Award
​The African Violet Scholarship was established by the ladies initiated through the Mu Pi Chapter of Delta Sigma Theta Sorority, Incorporated, an organization of college educated women committed to the constructive development of its members and to public service with a primary focus on the Black community.   The endowment of this scholarship in 2018 at the University of Delaware signifies that these ladies are committed and dedicated to support the success of students who might otherwise be forgotten.  This scholarship is awarded to a full-time matriculated undergraduate student from an underrepresented group with a demonstrated commitment to scholarship, public service, and leadership.  Visit the SFS website for more information.
Student Crisis Fund
Through our Office of the Dean of Students, Student Life offers a Student Crisis fund designed to support students facing a serious financial hardship due to unanticipated expenses. Visit the website for more information.
Scholarships A-Z (continued)
B
Beacon Partners Healthcare IT Scholarships
Awarded to a student pursuing an undergraduate or graduate degree in the IT Healthcare field.
Best Buy Scholarship
For students in grades 9-12 who plan to enter a full-time undergraduate program upon high school graduation.
Best Colleges
College Scholarships and Resources for Women
Brand Essay Competition
Gateway to sites on the Internet for executive leadership training.
Burger King Scholars Program
For high school seniors who have part-time jobs and excel academically in school.
C
CIA Undergraduate Scholarship Program
Developed to assist minority and disabled students, but open to all who meet the requirements.
Coca-Cola Scholars Program
Four-year achievement-based scholarships given to 250 high school seniors each year.
CollegeNets Scholarship Database
Search engine helps you quickly find the ideal scholarship to fit your needs.
D
Davidson Fellows Scholarship
Recognizes and awards the extraordinary who excel in math, science, and technology.
Davis-Putter Scholarship Fund
Need-based scholarships for college students are part of the progressive movement in their community.
Dell Scholars Program
For students who demonstrate a desire and ability to overcome barriers and achieve their goals.
Development Fund For Black Students in Science and Technology
For students studying science or technology at Historically Black Colleges and Universities (HBCUs).
Discovery Scholarship
Annual scholarship for high school juniors to support continued education and training beyond high school.
E
Ed Bradley/ Ken Kashiwahara Scholarships
Open to full-time students who are pursuing careers in radio and television news.
EMPOWER Scholarship Award
Designed to increase diversity in the medical rehabilitation field by awarding students of color.
ESA Foundation Computer and Video Game Scholarship Program
For minority and female students majoring in a field related to computer and video game arts.
F
FAFSA On The Web (Your Key Aid Form &Info)
Federal Student Aid plays a central and essential role in supporting postsecondary education by providing money for college to eligible students and families.
Federal Scholarships &Aid Gateways 25 Scholarship Gateways from Black Excel
List of 25 scholarships catering to members in the black community.
FinAid: The Smart Students Guide to Financial Aid scholarships)
The most comprehensive source of student financial aid information, advice and tools — on or off the web.
Fulbright Scholar Program
Sends faculty and professionals abroad each year to lecture and conduct research.
Future Engineers Scholarship Program
For students pursuing a career in engineering who shows outstanding academic performance.
G
Gates Millenium Scholarship
Funded by the Bill & Melinda Gates Foundation; established to help low income minority students.
GE and LuLac Scholarship Funds
The General Electric Scholarship is open to minority sophomores through seniors in college interested in business or engineering majors. This scholarship awards two $5000 scholarships.
Go On Girl Book Club Scholarship
Supports authors of the Black African Diaspora who wan to write their way to college money.
Google Anita Borg Scholarship
For women who excel in computing and technology, and are active role models and leaders.
Guaranteed Scholarships
A list of scholarships guaranteeing approval based on minimal requirements.
H
Hallie Q. Brown Scholarship
For African American women who have a minimum C average, and can demonstrate financial need.
HBCU Study Abroad Scholarship
Provides travel opportunities for students of color who are traditionally under-represented in such programs.
Hope Scholarships & Lifetime Credits
A resource to claim a tax exemption on your tax return.
I
INROADS Internships
The Mission of INROADS is to develop and place talented underserved youth in business and industry, and prepare them for corporate and community leadership.
International Students Scholarships &Aid
IEFA is the premier resource for financial aid, college scholarship and grant information for US and international students wishing to study abroad.
J
Jacob K. Javits Fellowship Program
Provides fellowships to students who excel in the arts, humanities, and social sciences.
Jacki Tuckfield Memorial Graduate Business Scholarship (for AA students in South Florida )
Based off the life of a successful businesswoman, Jacki Tuckfield, this scholarship is primarily based on individuals who are pursuing a career in business for graduate school.
Javits-Frasier Teacher Scholarship Fund
To increase diverse students' access to talent development opportunities through teacher training.
Jeannette Rankin Women's Scholarship Fund
For low-income women who have a vision of how their education will benefit themselves and their community.
Joe Francis Haircare Scholarship
For cosmetology and barber school students who can demonstrate a financial need.
K
KFC Colonel's Scholars Program
For college-bound students who can demonstrate financial need, and have a GPA of at least 2.75.
L
Lincoln Forum Scholarship Essay Contest
A writing contest pertaining to the life and times of Abraham Lincoln and the Civil War era.
M
McKesson Pharmacy Scholarship
Designed to assist pharmacy students who plan to continue their education.
Microsoft Scholarship Program
For individuals who are pursuing a career in undergraduate studies in computer science and related technical disciplines.
N
National Achievement Scholarship
Established in 1964 to provide recognition for outstanding African American high school students.
National Black Police Association Scholarships
For students pursuing careers in law enforcement, criminal justice, and other related areas.
National Institute of Health (NIH) Undergraduate Scholarship
National SMART Grant
Available to full-time students who are majoring in science, math, technology, engineering, and more.
P
PMI Educational Foundation Scholarships
Established for students in the field of project management or a project management related field.
Presidential Freedom Scholarships
These scholarships, funded in part by the Corporation for National and Community Service, a federal agency, recognizes high school students for outstanding leadership in service to their community and neighbors.
Public Health Scholarships
R
Ron Brown Scholar Program
Seeks to identify African American high school seniors who will make significant contributions to society.
Ronald Reagan College Leaders Scholarship
Seeks to recognize outstanding young people who are promoting American values on college campuses.
S
Saul T. Wilson Scholarship (Veterinary)
For undergraduate and graduate students who are interested in a career in public veterinary health.
ScienceNet Scholarship
List of scholarships linking minority undergraduates and scientific backgrounds.
Siemen Competition
Competition for individual or team research projects in science, mathematics, engineering, and technology.
Student Inventors Scholarships
Competition promotes exploration in invention, science, engineering, technology, and other creative endeavors and provides a window on the technologies from which society will benefit in the future.
T
Thurgood Marshall College Fund Scholarships
For first-generation students majoring in business, finance, science, engineering, and more.
Tri-Delta Scholarships
For students who excel in chapter and campus involvement,community service, academics, and more.
Tylenol Scholarship
For students pursuing a career in health care who can demonstrate leadership and academic qualities.
U
Union Sponsored Scholarships and Aid
Local unions, central labor bodies, and state federations of labor offer scholarships and prizes for members and their children.
United Negro College Fund Scholarships
Administers 400 different scholarship programs so low-income families can afford college, tuition, and books.
U.S. Bank Internet Scholarship
For high school seniors planning to enroll or college freshmen, sophomores, and juniors already enrolled.
USDA/1890 National Scholars Program
For students seeking a Bachelor's degree in agriculture, food, or natural resource sciences and related majors.
V
Vanguard Minority Scholarship Program
Provides merit-based scholarships to minority students studying business, finance, economics, and more.
W
William B. Ruggles Right To Work Journalism Scholarship
Available to undergraduate and graduate students who are majoring in journalism or a related field.
Writer's Digest Annual Short Story Competition
Contest for writers who can compose the best fictional short story, written in 1,500 words or less.
X
Xerox Technical Minority Scholarship
For academic high-achievers in science, engineering, and information technology.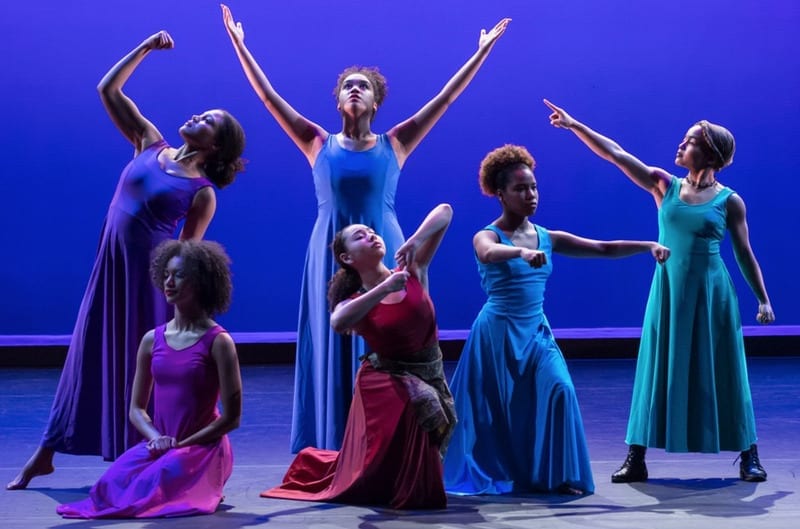 Student Life Resources
Students seeking support on campus have a wealth of resources at their disposal including staff, programs and services throughout all Student Life units:
Office of the Dean of Students
Center for Black Culture
Center for Counseling & Student Development
Community Standards & Conflict Resolution
Fraternity and Sorority Leadership & Learning
Orientation & Transition Programs
Residence Life & Housing
Student Diversity & Inclusion
Student Health Services
Student Services for Athletes
Student Wellness & Health Promotion
UD Career Center
University Student Centers
For more information on how Student Life supports your personal, educational and professional success, visit the Student Life website.
Campus Resources
Disability Support Services
Office of Equity and Inclusion
Student Financial Services
Africana Studies – The Black American Studies Program, later renamed the Africana Studies Program, began in 1971 after students from the Black Student Union occupied the university's Student Center for two days in 1968 demanding more diverse programs and curriculum. The program currently offers 3 major concentrations and a minor within the department, including Africana Gender Studies; Law, Public Policy, and Social Justice; as well as Africana Art, Literature, and Cultural Studies.
ASPIRE – The Academic Support Inspiring Renaissance Educators (ASPIRE) is a student-centered program that is dedicated to supporting diverse students interested in pursuing careers in education. ASPIRE hosts workshops and supports its members by providing various academic and wellness resources. Interested students may apply to join.
McNair Scholars Program – The McNair Scholars Program is a federal TRIO program funded by the U.S. Department of Education. It is designed to prepare students for doctoral studies through involvement in research and other scholarly activities. Participants are either first-generation college students with financial need, or members of a group that is traditionally underrepresented in graduate education and have demonstrated strong academic potential.
NUCLEUS – NUCLEUS is an undergraduate support program open to all College of Arts and Sciences students. The program aspires to provide undergraduate research opportunities, connections to enriching campus resources, as well as create a learning space for studying and group work. They provide enhanced skill development through student success courses and advisors to aid in understanding academic standards and requirements as well as providing general student support.
Office of Academic Enrichment (OAE) – The mission of OAE is to empower students to develop the academic skills and strategies that will pave the way for future success. The OAE offers several workshops with the goal of providing students with the tools necessary to triumph academically, ranging from time management to reading strategies to navigating the university curriculum. They also offer opportunities for students to study in group setting or to get one-on-one tutoring.
Student Support Services Program (SSSP/TRIO) – The mission of SSSP is to enrich the student's experience academically, culturally, and socially. SSSP offers students the tools necessary to navigate college and successfully support them to achieve their academic goals, as well as leadership opportunities.
University Writing Center – The university's writing center offers free one-to-one and small-group tutoring to all UD students working on academic and non-academic writing. All services are free, including tutoring sessions for students in all stages of writing and non-native speakers. Currently, the writing center is offering workshops for UD students on writing-related topics at their office in the Morris Library.
RISE – Since 1972 the Resources to Insure Successful Engineers (RISE) Program identifies academically talented minority students, and provides a supportive atmosphere to enhance their success in attaining an engineering degree. Their goal is t o assist students in obtaining and maintaining GPAs of 2.5 or above through graduation and provide supportive services to promote academic success and career readiness. RISE offers Engineering tutoring for certain engineering courses in addition to academic scholarships to promote student success.