Jennifer Biddle, Senior ADVANCE Fellow, Professor, School of Marine Sci & Policy
Jennifer Biddle earned a B.S. in Biotechnology from Rutgers University and a Ph.D. in Biochemistry, Microbiology and Molecular Biology from Penn State University. Her research investigates microbial ecology in the environment, particularly in extreme environments including the deep sea and deep subsurface. She uses bioinformatics and microbial cultivation to examine why microbes live where they live.
Matt Doty, ADVANCE Fellow, Professor, Materials Science & Engineering
Matt Doty earned a B.S. in physics from Penn State University and a Ph.D. in physics from the University of California, Santa Barbara. His research seeks to to understand how nanometer scale structure and composition can be engineered to create new materials with optimized properties, with a particular focus on light-matter interactions. Potential applications for the materials he studies range from quantum computing, communications, and sensing to high-efficiency photovoltaics.
Andrea Everard, Senior ADVANCE Fellow, Professor, Management Information Systems, Associate Dean for Undergraduate Programs, Direcotr, MS Business Analytics and Information Management Program
Andrea Everard is a Professor of Management Information Systems, the Associate Dean for Undergraduate Programs, and the Director of the MS Business Analytics and Information Management program in the Lerner College of Business. She primarily teaches IT Leadership and Strategic Management Information Systems and conducts research in Human-Computer Interaction, Cross-Cultural and Gender Issues in Information Systems (specifically female (under)representation in Information Systems).
Laura Lessard, ADVANCE Fellow, Associate Professor, Health Behavior & Nutrition Sciences
Laura Lessard's research focuses in two areas: program evaluation and early childhood obesity prevention. She serves as the Director of Evaluation for Delaware INBRE where she coordinates evaluation activities statewide. She is also involved in program evaluations in a wide range of topical areas including clinical practice changes, community based health promotion programming and innovative strategies to address the impacts of medical debt. In the area of childhood obesity prevention, she is especially interested in how child care environments can support healthy eating and and physical activity among young children. She has conducted multiple studies examining the implementation and enforcement of policy interventions in these areas. Dr. Lessard has training in Public Health (MPH in Epidemiology and Biostatistics from Tufts University and PhD in Behavioral Sciences and Health Education from Emory University) and serves as Director of the Public Health Minor in BHAN.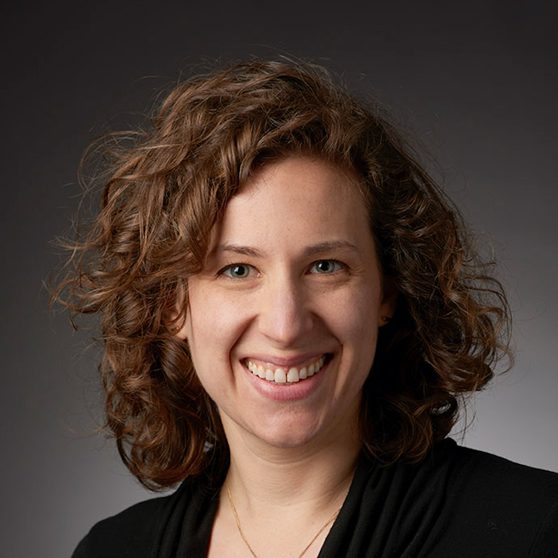 Carly Pacanowski, ADVANCE Fellow, Associate Professor, Health Behavior & Nutrition Sciences
Carly Pacanowski earned a BS in Nutritional Sciences from the Pennsylvania State University, became a Registered Dietitian and earned her PhD in Human Nutrition from Cornell University. Dr. Pacanowski completed National Institutes of Health postdoctoral research fellowships in both obesity prevention (University of Minnesota) and eating disorders (Sanford Health in North Dakota). Dr. Pacanowski collaborates with interdisciplinary scholars to study quantifiable and intuitive approaches to health and well-being across the spectrum of body weights, both at the individual and population levels.
Victor Perez, ADVANCE Fellow, Associate Professor, Sociology & Criminal Justice
Victor Perez is an associate professor of sociology with specializations in environmental justice, health & illness, and the sociology of risk. He is trained in quantitative survey research and has developed skills in mixed-methods research approaches in recent years, including field observations and focus groups. A unifying theme throughout his career is the entwined configuration of health, risk, and society, focusing on environmental and health issues through a social constructionist and social justice lens.