Explore this tab to see all of of the fun we had at our past events.
---
DECEMBER 2022
Walking Through the Holidays!
🎄 🕎 🎉
With Delaware 4-H
Join the Delaware 4-H weeklong walking challenge during the Holidays. The contest will officially start Friday, December 23rd and run through Monday, January 2nd. Register by Wednesday, December 14th to receive your code to submit your steps daily. Prizes will be awarded for the participant with the most steps in each age category and the most overall steps. Pedometers will be available for anyone needing one.
Register Walking Through the Holiday's with Delaware 4-H! today!
Register: Walking
Age Categories:
Cloverbud (5-7 year old)
8-10 year old
11-13 year old
14-16 year old
17-19 year old
Adults
For any questions please contact Lindsay lgooden@udel.edu or Kaitlin
kklair@udel.edu
---
OCTOBER 2022
PLOGGING FOR PURPLE
GET READY FOR PLOGGING FOR PURPLE COMING IN OCTOBER
REGISTER HERE FOR PLOGGING TOOLS
AND A CHANCE TO WIN A $100 DOLLAR AMAZON GIFT CARD
---
SEPTEMBER 2022
Join us for
Newark Community Day on the Green at UD Campus
Newark's Premier Fall Festival
Sunday, September 18th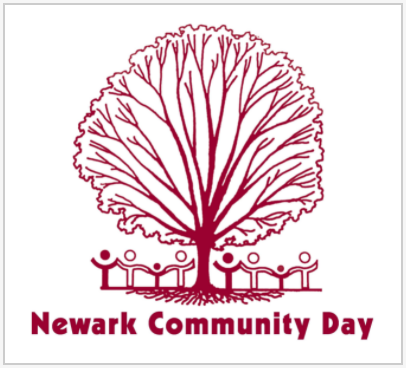 ~FOOD ~ GAMES ~ CREAFTS ~DEMOS ~PERFORMANCES~ & ~MORE!~
(Rain Date September 25th)
Made possible by the Delaware Division of the Arts
---
JULY 2022
River Front Run
July 4th
Wellness Ambassadors sign up by emailing Alyssa Whittaker Here:
Delaware State Fair
Come join us at the Delaware State Fair this July! Look for our Health and Wellness booths!

---
MAY 2022
Mental Health Awareness Month
National Prevention Week: May 8-14, 2022. Strengthen community. Build resilience. Create hope.
National Prevention Week (NPW) is a national public education platform bringing together communities and organizations to raise awareness about the importance of substance use prevention and positive mental health.
For more information and registrations Click Here.
SAMHSA's Prevention Day will take place on Monday, May 9, and it will be delivered virtually through an interactive online conference platform. Hear from prevention leaders; learn about the latest developments in the areas of mental illness and substance abuse prevention, treatment, and recovery; network with other practitioners; and sharpen your skills.
To simply register Click Here:
---
Mental Health Awareness Month Family Wellness Challenge!
May is Mental Health Awareness Month! We know mental health is strongly linked with overall health. For the month of May consider joining our May Family Wellness Challenge to boost your family's overall health
Here's how to enter:
Register your family below.

Review the

Health & Wellness Resource Page

as a family

Snap a photo of you and your family completing at least one and up to

7 of the wellness activities listed below

Send your photo(s) to

healthyhabits4h2021@gmail.com

with the subject line "Family Wellness Challenge-Your last name"

Your name will be entered into a drawing to win one of 5 state park passes! Choose to do between 1-7 activities to increase your chances of winning!
This will enter you for a chance to win a 2022 Delaware State Park Pass, good at any Delaware State Park through November 2022!
*must have an in-state vehicle to be eligible for this prize.
Up to 5 winners will be chosen!
*each activity completed will increase your chances of winning!*
*Tip: you can combine some of these wellness challenges, but still need separate photos for entry!*
Social Wellness: Relating and connecting to others by engaging in the community and building and being a part of supportive social networks.
May family activity: Write a card to a neighbor introducing your family, complimenting their garden, or just saying hello! Snap a photo of your card.
Emotional Wellness: Understanding and coping with feelings and emotions through a positive attitude and strong sense of self.
May family activity: Have a family relax day outdoors! Sunshine is great to boost our mood. Grab a picnic blanket or park bench, a good book for everyone, and just lounge! Snap a photo of your relaxing scene.
Physical Wellness: Maintaining a healthy body through smart diet and activity choices.
May family activity: Try out a recipe together! Check out: Recipes | Cooperative Extension | University of Delaware Snap a photo of your finished product.
Intellectual Wellness: Being open to new experiences and ideas by creatively, curiously and critically thinking and seeking out new challenges.
May family activity: Decide on a new skill you have been wanting to learn more about- this can be cooking related, gardening, arts, or sports. Snap a photo of your new skill.
Professional/Educational Wellness: Professionally, or in school, you should have fulfillment in your work. There is also a balance between work and leisure.
May family activity: Each family member completes one of SMART goal using the SMART goal article on our website for either their education or career goals.
Spiritual Wellness: Establishing peace and harmony in our lives by demonstrating an individual purpose and reflecting your values and beliefs in your actions.
May family activity: Decide on three core family values and post them in a common place of your home. Some ideas include; respect, love, honesty, etc. Snap a photo of your three core values.
Environmental Wellness: Taking care of both the global environment as well as your immediate personal environment through sustainable practices and organization skills.
May family activity: Take a hike or stroll! May brings nicer weather, get in tune with your environment by checking out a local, county, or state park, or simply getting out for a walk in your neighborhood! Snap a photo enjoying the surroundings.
Scan QR code for more information:
This program is made possible through the Delaware Division of Public Health Tobacco Prevention Community Contract. Funding for the contract is provided by the Delaware Health Fund and managed by the American Lung Association in Delaware.
---
Plogging at Battery Park in Old New Castle
Ploggers at Battery Park collected over 75 pounds of trash in just a few hours!
Way to go Ploggers!!
---
Newark, Delaware's 2nd Annual Out Run Hunger 5-K on June 23rd
Teen Ambassadors Ashwika Musku and Madison Crossley with adult mentors Alyssa Whittaker and Gina Crist ran the 2nd Annual Out Run Hunger 5K in Newark, DE on June 23rd.
Madison placed first overall for women at the race!
Great work Madison & Ashwika!
---
Plogging for the Planet the Week of Earth Day was a success!
Thank you to all those folks who participated in Plogging for the Planet this week!!
We gathered over 110 pounds of trash all together. Awesome job everyone!!
A big shout out goes to Tyleaha Owens who won the $100.00 gift card raffle. Ms. Owens gathered 40 pounds of trash alone- WOW!
---
Live Panel Discussion about Addiction
For Teens by Teens
March 24th, 2022
Our March 24th Drug Awareness Panel
___________________________________________________________________________________
2022 National Drug Facts Contest Winners
---
July 2021
Firecracker 5k: 4-H youth and adults after the Firecracker 5k on July 4th.
---
August 2021
Watermelon 5k: 4-H youth and adults after the Watermelon 5k on August 29th.
---
October 2021
Plogging for Purple: 4-H youth plogging!
Consequence of Habit: Plogging at Harper's Pavilion located in Wissahickon State Park October 30th, 2021.
For more information about Consequence of Habit, visit their website.
---
Lace Up for Ag Literacy 5k Walk/Run: 4-H youth and adults running at this 5k on October 23rd in Dover, DE.
---
November 2021
Gobble Wobble 5k: 4-H youth and adults running at this 5k in Felton, DE on November 21, 2021.